WHAT ARE THE BENEFITS OF B-CURE LASER THERAPY?
Innovative LLLT technology


Clinically proven breakthrough technology for treating pain, orthopedic conditions, inflammation, and wounds using low-level laser therapy.
Exclusive registered
patent
B-Cure Laser's electro-optic patent enables much deeper, wider, and better efficiency of the laser beam effect, eventually improving the pet's tissue condition and increasing anti-inflammination activity.
Safe for use,
non invasive
The B-Cure Laser is safe for use and doesn't require any goggles or any other protective gear. The soft laser technology behind the device assure you can treat your pet's condition safely, without the worry of heating or burn the treated area. The treatment given by the B-Cure laser is not invasive and stimulates the pet's own healing system.
Wireless and
rechargeable
Works 3 hours straight!
Treats a wide
area
Covers a wide treating area of 0.7 squared inches.
Lightweight and
portable
Property
Units
Description, value
Notes
Laser type
-
GaAIAs
Solid state laser diode
Wave length (infrared)
nM
808
-
Laser pulse duration
μs
22
-
Diode lifespan
hours
Over 4000
-
Energy per minute
Joule
4.5
-
Laser beam dimensions (LXH)
mm
Length 45 x width 10
at opening
Beam divergence
degrees
±3
-
Green control light indicator
nM
520
Green light beam signaling device is operating
Timer setting
minutes
00:00 to 99:30
-
Timer intervals
seconds
30
Increment or decrement
LCD display dimensions
mm
26 x 15
Visible area
Timer display
-
4 digits (88:88)
1-second intervals
Beep warning
-
yes
Display: Device on, off, operating, low laser power, errors
Automatic shutdown
-
2 options
automatic shutdown when not in use for 10 minutes; 5 minutes when timer is set to 0 (00:00)
Battery
-
-
3 AAA rechargeable batteries (NiMH)
Battery lifespan
hours
over 2
with fully charged batteries
Battery charging time
hours
5-7
with discharged batteries
Battery charging current
mA
300
minimum
Power supply
VAC
100 to 240
AC/DC charging adapter 115/230 VAC, 65/50 Hz Supply 9 V, 500 mA
Dimensions
mm
200 x 70 x 40
-
Charger output voltage
VDC
9
-
Operating conditions
C°, %
temp. 0° to 40°, humidity 15% to 90%
without condensation
Storage conditions
C°, %
temp. -20° to 55°, humidity 10% to 95%
without condensation
Technical specification
Property
Laser beam dimensions (LXH)
Green control light indicator
Protocols & Indications
Conditions
Select Condition
Hip Arthritis and Dysplasia
Elbow Osteoarthritis
Tendon Weakness
Knee Pain
Back Pain
Neck Pain
Gingivitis, Periodontitis, Stomatitis
Wounds and Burns
Pododermatitis
Chronic Otitis / Ear Infection
Facial Nerve Paralysis
Rupture Anal Sacs and Fistulas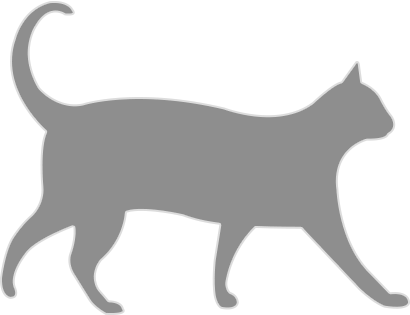 Front view
Back view
Part of the body affected
All body parts
Facial Nerve Paralysis
Tendon Weakness
Wound healing, poorly healing wounds, acral lick granuloma
Elbow Osteoarthritis
Chronic Otitis / Ear Infection
Back Pain
Knee Pain
Rupture Anal Sacs and Fistulas
Neck Pain
Gingivitis, Periodontitis, Stomatitis
Pododermatitis
All the body
Hip Arthritis and Dysplasia
Course and dosage
Start treatment in 1.5 minute dosage for each treatment point and increase the dosage gradually within 24 hours until you reach 8 min. Treat twice a day, consistently. If you experience increased pain following treatment, stop the treatment for 24 hours then start again with a reduced dosage. You may increase the dosage to 4 treatments a day. In cases of acute pain, trauma or non-chronic aches, you may apply a dosage of 8 minutes from the first treatment.
Treatment recommendations for common conditions
The recommended time for each point of treatment is 8 minutes, 2-4 times a day.
Neck – Treat a) lengthwise, along the vertebra. b) Treat each side of the neck, lengthwise; under the ear lobe, and exactly at the indentation behind the jaw.
Shoulder – Treat the sore shoulder around the shoulder joint as illustrated in the drawing.
Upper back – Treat the sore area along the spine. To the right and the left of the spine.
Tennis elbow – treat along the outer side of the arm and elbow, along the inner side and along the inner fold of the arm.
Lower back – treat lengthwise along the painful vertebrae of the lower back, to the left and the right of the spine. For Ischia – pain radiating to the lower limb – Identify the focal point of the pain by touch and treat it.
Wrist – Treat the sore wrist a) on the inside, along the width of the joint – on the crease. b) On the inside, perpendicular to 'a', lengthwise. c) Treat the length of the thumb, along the pad. You can also treat the back of the hand, at the gap between the thumb and the bone of the index finger towards the joint, and from both sides of the joint, lengthwise.
Carpal tunnel syndrome (CTS) – see section 6 here.
Finger joints – Treat every sore finger, a) on the right side of the finger, lengthwise. b) On the left side of the finger, lengthwise. c) Across the dividing line between the finger and the palm.
Hip joint – Treat the sore hip, a) on the joint, lengthwise. b) On the joint, widthwise. c) Follow a straight line from the treated hip towards the knee, and treat that area, widthwise.
Knees – Treat the sore knee a) on the back of the knee along the inner crease. b) On the outer side of the knee, lengthwise. c) On the inner side of the knee, lengthwise. You can also treat the front of the knee, under the kneecap.
Ankle sprain / strain – Treat all 4 sides of the ankle. a) The front of the leg, widthwise, parallel to the floor. b) The right side of the leg, widthwise. c) The left side of the leg, widthwise. d) The back of the leg, widthwise.
Achilles tendon inflammation – Treat a) the top of the heel, lengthwise. b) Above point 'a', lengthwise. c) The right side of the ankle, lengthwise. d) The left side of the ankle, lengthwise.
Toe joints – Treat a) widthwise across the bottom of the toes on the toe pads. b) The big toe, lengthwise. c) The small toe.
Wounds and hard to heal wounds – a fresh open wound should be treated over the entire area, 5-6 minutes for each area unit, for an hour if possible, with 5 minute breaks between treatments. Usually the pain will be significantly reduced and upon healing there will be far less scarring. After the first hour's treatment, continue doses of 6-8 minutes, 2-4 times per day.
Wound treatment
B-Cure Laser Pro in the treatment of diabetic wounds and hard to heal wounds is in addition to the standard treatment and does not replace it. Place the device, for 8 minutes, on one area unit, and then, set it again for 8 minutes and treat the adjacent area unit. Make sure, to perfectly cover the margins of the wound measuring 3 millimeter on each side.
In order to ease the holding of the device and improve posture, it is recommended that the B-CURE stand should be used.
John Cohen

Love it! Helped me to heal my dog arthritis. Worth every penny and in the bottom line saves on Vet bills! My dog had arthritis in his front legs and after 3 weeks of treatments (and some quality time together...) he's much better and you can clearly tell his movement improved and that there is a positive process! His mobility now is much better and seems like the device really relieves his pain.
Ernest

Your product was worth every penny I spent on it. We started using it right away and our dog would just lay there quietly and we could tell that she was very happy with the treatment. We rescued her and she had arthritis in her rear legs and your product has been a godsend in regards to her mobility now compared to when we first got her. Thank you very much. Darcy, our border collie thanks you also
Leslie

Before I bought this, I was taking my cat to the vet twice a week for their laser treatment on his hips and very tip of spine. This was a very successful treatment option for us. He is a CKD kitty and is limited as to what he can tolerate in the way of pain meds and so I am always looking for alternatives. But this equates to $70/week plus it stressed me out and the cat as well. He hid when I left and hid when I came home. It was no fun for either of us and I decided to try this laser at home to see if it helped. It is pricey, but I did the math and it will pay for itself quickly (and in emotional dollars even quicker). I use it in the morning and evening, about two minutes for each hip and 2 minutes for his spine. It works as well as the vet's laser did as far as the lameness and limping in his back legs. The vet laser works great most of the time, don't get me wrong. But it does not work well when your cat is stressed (per my vet). My cat plays and jumps and does very well since I started using this laser at home, just as much so as when he did at the vet.
Donna Blake

I have religiously use this wonderful device on my border collie's ACL Injuries as well as her lipomas. It has healed injuries in my cats from cat fights and other problems and injuries they have had. I also use it on my own sports related injuries and am always amazed at how well it works on all of us for so many different things. Thank goodness for B-Cure. We all love this gentle and effective method of healing. DB
Sagi Pomerancblum

Was looking for a natural and non-invasive home treatment for my dog Nikita, as she started to suffer from some issues with her joints (mainly her knee cap). Seems like it worked well, she stopped licking her joints and can run better now. From one hand the treatment is time consuming - (in the last 3 months I treat her with this device twice a day, 5-10 minutes each time). So you need to be very committed (at least we had some quilty time together LOL, I think she pretty enjoyed my attention).. but from the other hand, this device is very intuitive and easy to use. It's lightweight and straightforward so the operation was very easy and I even was able to take it with me to my parents home. Good solution for anyone who's looking for an effective home treatment for his pet.
Juan

excellent product, it really relieves the pain of the pet, it is more before using it on our pet, it was used by our veterinarian who just had a sprain in his hand, so he could verify that it was effective
Donna M. Hixon

I am using it on a cat with an open wound it is working slow progress but positive. Saving on vet bills.





Based on Facebook reviews See some of the reviews here. Based on the opinion of 150 people






Based on Facebook reviews See some of the reviews here. Based on the opinion of 150 people







October 24 at 4:30 PM
"
…Now with the help of the laser life visit definitely look different and there are solutions that until now were not … strongly recommended.
"
Shamai.N.






September 13 at 6:18 PM
"
…Using the B-Cure Laser on all the various areas of pain for 10 minutes for 2 or 3 times makes a huge difference and the pain immediately lessens significantly…
"
Brenda F. – Australia.






September 19 at 11:00 AM
"
… I am having trouble imagining my life without having this "magic pill" by my side.
"
Tatiana – Toronto, CA.






August 8 at 10:00 AM
"
…We can't escape the problems that come with ageing – but YES, there is something that helps ease the pain that attacks my body – the B –Cure Laser.
"
Doris K.






October 24 at 4:15 PM
"
…Warmly recommend the device. Helps me with pain in both hands – I have tendons inflammation and it really relaxes and heals my hands.
"
Liora.R.






December 5 at 7:00 PM
"
…As a competing hurdle sprinter, I suffer from chronic inflammations in my Achilles tendon. When I began using B-Cure Laser I truly felt pain relief…
"
Esther R.






December 12 at 3:00 AM
"
…B-Cure Laser became my loyal and trusted friend, helping me dealing toothache, back pain, leg muscles pain, pressure sores and others…
"
Yacov L.